Reality television star Teresa Giudice will soon be walking down the aisle with her fiancé, Louie Ruelas.
The Real Housewives of New Jersey actor from New Jersey talked about how he will share his big day with his fans and followers in an interview he gave recently. He also tried to bury the ax with his brother during the interview.
Here is everything you need to know.
Teresa Giudice talks about marrying Louie Ruelas
Teresa Giudice sat down with ET while attending the NBCUniversal presentation in New York on Monday.
During the interview, the star revealed that her magical day will unfortunately not be seen in any episode of RHONJ.
Giudice replied somewhat cryptically, 'No, she's not going… Not in Housewives, no. So, we'll see what happens.'
Also, when asked about the possibility of a special being planned, the star replied, "So, we don't know. I haven't decided yet, we'll see.'
However, Giudice detailed her plans for fans to see her wedding day. She said she wanted her fans to witness her with her because they've been on this journey for so long.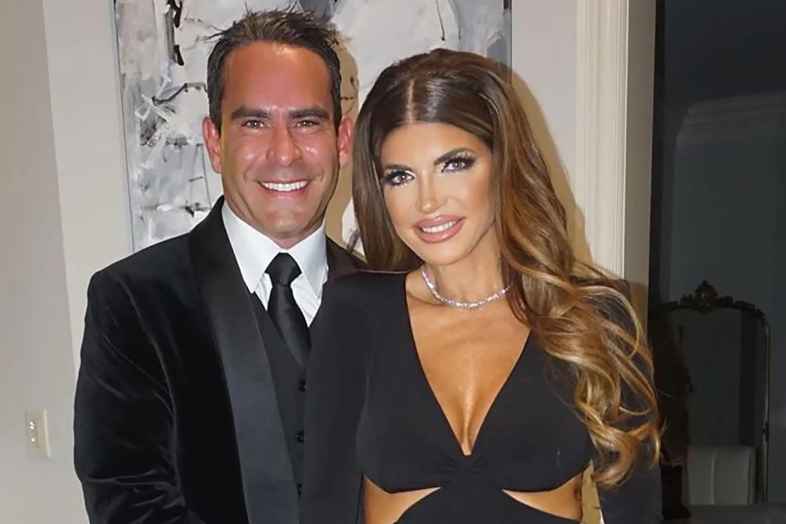 Giudice further explained her reasons by saying that when recording for a television show, you need to play a certain genre of music, among others. He added that there may be things that the channel or production house may need to add or remove according to their wishes.
"This is my wedding and I want to have a great time," said the star. 'I don't know, I'm so offended,' he continued.
Teresa Giudice apologizes to her sister after RHONJ reunion fight
With the upcoming weddings, Teresa Giudice is also preparing to broadcast the third episode of the RHONJ reunion special.
The 49-year-old reality actress has finally addressed the spit she has made public with her brother, Joe Gorga.
Giudice shared her feelings on the hurtful words she sent to her 42-year-old brother, especially the 'bitch boy' comment in the reunion special.
'I feel like we haven't figured out much, and yes, I didn't mean to call my brother the way I told him,' she said.
Giudice had previously taken to Instagram to publicly apologize to Gorga.
The third episode of the Real Housewives of New Jersey Reunion Special will premiere on Tuesday, May 17 at 8 PM ET or PT on Bravo.