Roman Abramovich He is a Russian oligarch, billionaire businessman, investor and politician. He is widely recognized as a self-made man who created his own empire with his hard work and incredible confidence in handling business deals. He initially joined the Russian army for a short time; He got out of this business and started doing business here and there to survive and gradually rose with the money he saved, made investments by borrowing and founded five companies of his own. He was also a confidant of former Russian President Boris Yeltsin and current Russian leader Vladimir Putin. He is the primary owner of the private investment firm Millhouse LLC. From 2000 to 2008 he was formerly Governor of the Chukotka Autonomous Okrug. He also owns Premier League football club Chelsea. He was honored with the 'Order of Honor' for all his work as a governor and businessman.
Abramovich to sell Chelsea after Russia-Ukraine war
Russian businessman Roman Abramovich said that 19 years after buying the London side, he decided to sell Chelsea Football Club and promised to donate money from the sale to help victims of the war in Ukraine. "I have always made decisions in the best interests of the club," Abramovich said in a statement posted on Chelsea's website. "It's in the current state, so I've decided to sell the club because I believe it's in the best interest of the club, the fans, the staff, the club's sponsors and partners." Abramovich said he would not seek repayment of loans given to the club, reportedly worth £1.5bn ($2bn), and that the sale would not be fast tracked. He said he told his aides to set up a charitable foundation that would receive all the net proceeds from the sale. "I have instructed my team to set up a charitable foundation to which all net proceeds from the sale will be donated," the club said in a statement on its website. "The Foundation will benefit all victims of the war in Ukraine. This includes providing critical funds for the immediate and immediate needs of victims as well as supporting long-term recovery efforts."
What Is Roman Abramovich Famous For?
Being an oligarchy, billionaire, businessman and politician.
To be the Governor of the Chukotka Autonomous Okrug from 2000 to 2008.
To be one of the richest men in the world.
Outside of Russia, he is best known as the owner of Premier League football club Chelsea.
Where is Roman Abramovich from?
Roman Abramovich was born on October 24, 1966 with the birth name of Roman Arkadyevich Abramovich. From Saratov, Russian SFSR, Soviet Union. He is the son of Irina Vasilevna Abramovich (mother) and Arkadiy Abramovich (father). His family is Jewish. His father worked on the economic council of the Komi ASSR, and his mother was a music teacher, who died when Roman was 1 year old. His maternal grandparents were Vasily Mikhailenko and Faina Borisovna Grutman, both born in Ukraine. Roman's maternal grandmother, Faina Borisovna Grutman, fled Ukraine in Saratov in the early days of World War II. Irina was then three years old. On the other hand, his paternal grandparents Nachman Leibovich and Toybe (Tatyana) Stepanovna Abramovich were Belarusian Jews. They lived in Belarus, and after the revolution,[which?] Tauragė moved to Lithuania and the Lithuanian spelling of his surname is Abramavičius. He lost both of his parents when he was 4 years old and was raised by relatives and spent most of his youth in the Komi Republic in northern Russia. He is of Russian-Israeli-Portuguese nationality and his ethnic origin is Russian-White. His religion is Judaism and his zodiac sign is Scorpio. He cut his 55th birthday cake as of 2021.
Source: @esoteric
About his education, he attended the Gubkin Oil and Gas Institute in Moscow. Then he went to Moscow Automobile and Road Construction University and Kutafin Moscow State Law University. Likewise, he entered the Industrial Institute in Ukhta.
Roman Abramovich Career Timeline
Roman Abramovich entered the business world at the first stage of his career, where he worked first as a street trader and then as a mechanic at a local factory during his military service. He then began trading commodities for the Swiss trading firm Runicom.
He then got the chance to legitimize his old job in 1988. He then traded timber, sugar, foodstuffs, and other products.
Later, in 1992, he was arrested in the case of theft of state property and sent to prison.
Later, he met Berezovsky, with whom he registered an offshore company, Runicom Ltd., with five subsidiaries, which resells, produces consumer goods and acts as an intermediary. They specialized in the trade of petroleum and petroleum products.
In 1995, Abramovich and Berezovsky bought a controlling stake in the large oil company Sibneft. The deal took place under the disputed equity loans program, paying $100 million for half of each partner company's share, over the then-$150 million stock market value, which quickly turned into billions.
By 2000, Sibneft produced oil worth US$3 billion per year.
In March 2004, Sibneft agreed to a three-year sponsorship deal with Russian team CSKA Moscow worth €41.3 million (US$58 million).
In 2015, the businessman invested and financed $30 million with OD Kobo's Head of PIR Equities.
Also, StoreDot was founded by Doron Myersdorf, in which Abramovich invested over $30 million.
In 1999, he was elected to the State Duma as the representative of the Chukotka Autonomous Okrug, a poor region in the Russian Far East. In December 2000, he was elected governor of Chukotka, replacing Alexander Nazarov.
From 2000 to 2008 he was the governor of Chukotka. He is believed to have invested over US$1.3 billion (€925 million) in the region.
In early July 2008, it was announced that President Dmitri Medvedev had accepted Abramovich's request to resign as governor of Chukotka.
In June 2003, he became the owner of the companies controlling Chelsea Football Club in West London. Since the takeover, the club has won 18 major trophies – twice the UEFA Champions League, twice the UEFA Europa League, twice the UEFA Super Cup, five times the Premier League, five times the FA Cup (providing the club's first league with 2010) and the FA Cup double ) and the League Cup three times, making Chelsea the most successful team to win a trophy in England during Abramovich's possession, on par with Manchester United (winning 16 major trophies in the same timeframe).
He was later accused of buying Chelsea at the behest of Vladimir Putin, but he denied the allegation. In 2022, it was reported that Abramovich owed $2 billion from Chelsea FC.
On February 26, 2022, he transferred the "management and maintenance" of Chelsea FC to the Chelsea Charity Foundation during the Russo-Ukrainian War.
On March 2, 2022, he made an official statement confirming that he had sold the club due to the ongoing situation in Ukraine.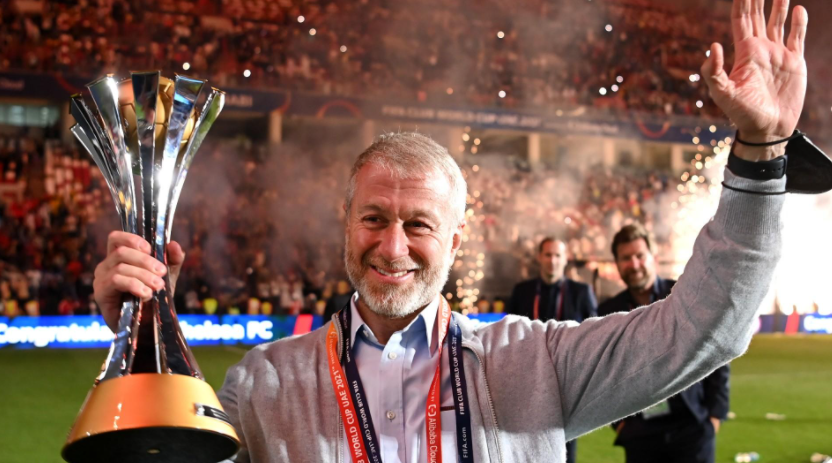 Source: @sportingnews
How Rich Is Roman Abramovich?
Roman Abramovich is a billionaire, businessman and politician who has made a fortune during his career. As of 2022, the net worth of Roman Abramovich is estimated at $12.5 billion. On March 5, 2021, Forbes listed his net worth as $14.5 billion, placing him 113 on the Billionaires 2020 Forbes list. According to Forbes, Abramovich's net worth was US$12.9 billion in 2019, making him the second richest person in Israel, the eleventh richest person in Russia and the richest person in Portugal. According to Forbes, as of March 2016, Abramovich has a net worth of US$7.6 billion, ranking him as the 155th richest person in the world. In 2008, her net worth was $23.5 billion. Before the 2008 financial crisis, he was considered the second richest person living in the UK. In 2009, The Times estimated that he lost £3bn from his £11.7bn fortune due to the global economic crisis. In the summer of 2020, Abramovich sold the gold miner Highland Gold to Vladislav Sviblov. Between 2009 and 2013, Abramovich donated more than US$2.5 billion to build schools, hospitals and infrastructure in Chukotka. He also reportedly spent nearly £1.5 billion on the Pole of Hope, a charity he founded to help people in the Arctic region of Chukotka, of which he is the governor. In addition, he donated US$164 million for social projects between 2010 and 2012; this amount is not included in Abramovich's donation of US$310 million during this period. She has been recognized by the Jewish Culture and Religious Forum for her contribution of more than $500 million to Jewish causes in Russia, the USA, the UK, Portugal, Lithuania, Israel and elsewhere over the past 20 years. He also donated $5 million to the Israel Jewish Agency in June 2019 to support efforts to combat anti-Semitism around the world. He is the primary owner of private investment firm Millhouse LLC and is best known outside Russia as the owner of Chelsea. Premier League football club. She also owns the Varsano boutique hotel in Tel Aviv's Neve Tzedek district, which she bought in 2015 from Gal Gadot's husband Yaron Varsano and Varsano's brother Guy for NIS 100 million. In January 2020, Abramovich purchased a property in Herzliya Pituah for a record 226 million NIS. Besides his philanthropic activities, Abramovich invested $120 million. 20 Israeli start-ups, from medicine and renewable energy to social media. In 2009, it bought 16 Kensington Palace Gardens, a 15-bedroom mansion, for £90 million. For $74 million, Abramovich bought four Upper East Side townhouses in Manhattan, New York; 9, 11, 13, and 15 East 75th Street. He has become the world's top spender on luxury yachts and always maintains a fleet of yachts that the media refer to as "Abramovich's Navy". He owns a private Boeing 767-33A/ER registered as P4-MES in Aruba. Today, he lives a lavish lifestyle.
Who is Roman Abramovich Wife?
Roman Abramovich was a married man and currently lives a single life. He's not dating anyone, he's not in a relationship. His sexual orientation is straight. He had been married three times so far. He married Olga Yurevna Lysova in December 1987 and divorced in 1990. In October 1991, he married a second time to a former Russian Aeroflot stewardess, Irina Vyacheslavovna Malandina. They have five children together; Ilya, Arina, Sofia, Arkady and Anna. They later divorced in 2007. On October 15, 2006, News of the World reported that Irina has hired two of the best divorce lawyers from the UK, following reports of Abramovich's close relationship with 25-year-old Dasha Zhukova, the daughter of a well-known Russian. oligarch, Alexander Zhukov. It was estimated that a future divorce settlement (worth an estimated £5.5bn (€6.5bn)) could be the highest ever recorded. They later divorced in Russia in March 2007, with a reported $300 million (€213 million) settlement. For the third time, he married Zhukova in 2008 and they have two children, a son Aaron Alexander and a daughter Leah Lou. In August 2017, the couple announced their separation; and their divorce was finalized in 2018.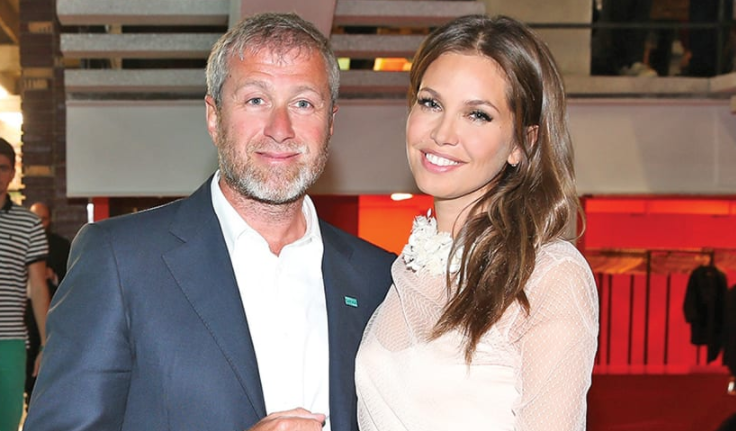 Source: @cordmagazine
How tall is Roman Abramovich?
Roman Abramovich is a handsome man standing at the perfect height of 5 feet 9 inches and his balanced weight is around 80 Kg. His hair color is salt pepper and his eyes are blue. At this age, he protected his body by exercising frequently. In general, she has a healthy body with an attractive smile.