South Asian American and Asian American elected officials, young leaders, candidate lawmakers, influential politicians and policymakers, and community organizers gathered in Washington DC last week to attend a variety of events to mark Asian American, Native Hawaiian, and Pacific Islander (AAPI) Heritage. Moon.
The celebrations kicked off in the Rose Garden at the White House on May 17 with President Joe Biden and First Lady Jill Biden. They were joined by Vice President Kamala Harris, the first person of South Asian descent to serve as Vice President, and Katherine Tai, the first Asian-American United States Trade Representative.
In their statements, both President Joe Biden and Vice President Kamala Harris attributed the rise in anti-Asian hate crimes during the pandemic to the Buffalo, New York attack, in which the attacker targeted a predominantly Black neighborhood.
In a statement released earlier this month to commemorate AAPI Heritage month, Biden said the communities are among the "fastest growing racial and ethnic groups" in the United States and represent the multitude of ethnicities, languages ​​and experiences that enrich America and empower our world. Unity."
The next day, the festivities continued at Willard Intercontinental in the nation's capital as lawmakers, politicians and organizers attended the one-day summit hosted by the Indian American Impact Project. Speakers explored the dreams and aspirations of South Asian Americans and ways of working together to build a just, safer and prosperous country for all.
Taking a cue from Vice President Kamala Devi Harris's exciting victory speech delivered on November 6, 2020 in Wilmington, Delaware, the panelists elaborated on the summit theme, 'Dream with Ambition'.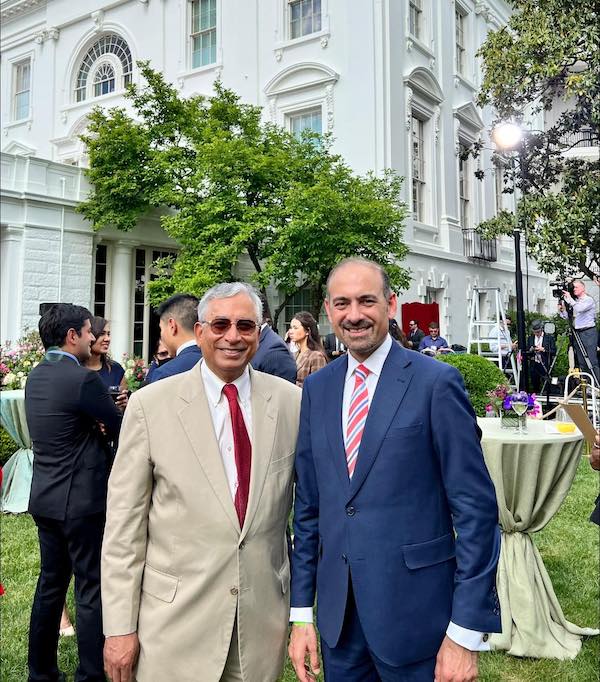 Discussions centered around many pressing issues, such as the rise in hate crimes, immigration, climate change, healthcare, fighting misinformation, increasing voter turnout, raising LGBTQ+ awareness, and creating a space and voice for oneself. Panelists talked about their personal journeys and ways to overcome obstacles along the way. They encouraged South Asian Americans to become candidates at the local, regional, state or federal level to sit at the table and make a difference by using ambition and turning it into action.
The week concluded with the first AAPI Victory Celebration and Next Generation Reception hosted by the AAPI Victory Power Fund at the Kennedy Center in Washington DC on May 20. The event coincided with the first anniversary of the signing of COVID-19. The Hate Crimes Act aimed to honor and mobilize the country's fastest-growing electoral bloc ahead of this year's midterm elections.
Highlight of the evening was the speech of Vice President Kamala Devi Harris. He referred to the APPI event previously held at the White House and "the largest crowd we've ever seen in the Rose Garden." "It was fantastic to see our nation's leadership, from every march, from every walk, representing the best of who we are as a nation," she said. And he continued: "It's been a huge tribute to the great people of our nation when we think about the leaders who have been there, the leaders we remember, and those who have paved the way for – and for many of us, where we are today."
The recent mass killings in Buffalo, New York and Laguna Woods in Dallas, Texas, highlight the "terrible human cost" of hatred, racism and sexism, he said. "And I think we're all clear about the threat. There are people who believe that America is for some and not for all; people who scapegoat and attack people because of their race, ethnicity, gender; people who see diversity and inclusion as a weakness, not a strength we all know. "
He urged participants to take action to end any epidemic, including the epidemic of hatred. "We must act to support the idea that harm done to one is harm to all of us. And we – (applause) – and we must organize against those who try to incite violence."
Also in attendance were Republican Andrew N. Kim (DN.J.), Cincinnati Mayor Aftab Pureval, actor and comedian Aasif Mandvi, Actor and Comedian, and Pulitzer Prize-winning Journalist, Filmmaker and Immigrant Rights Activist Jose Antonio Vargas.